We strive to deliver the highest value to support our partners and co-investors' investment transactions in many aspects, helping them to attain their business and financial objectives
DPRG is organized under a matrix structure into both industries and areas of expertise, in which we invest and where we have gained significant experience on both national and cross-border level, formed Joint Ventures or developed privileged contacts and established connections with great teams with in-depth knowledge of these markets. This organization is designed to provide a more effective specialized response to our co-investors' specific investment focus and appetite. We rely heavily on our established teams' network for the deal flow sourcing as well as contributing resources both organizational and human to locate winning transactions. .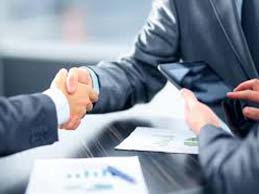 Experienced Partnership
We are honored to have collaborated with some of the world's best entrepreneurs.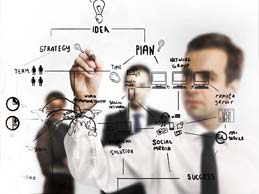 Portfolio Resources
Draw on the expertise of experienced professionals, executives and entrepreneurs to achieve your business goals in either placing your capital or funding your business at any stage of development.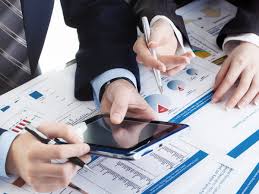 Investment Approach
From initial venture capital needs to debt and equity to finance further growth, we stand by ready to evaluate opportunity and provide capital to fit all stages of your business/asset growth.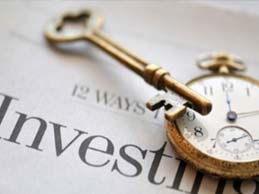 Extensive Resources
When you partner with DPRG you get the committed resources of the large network of the investment and financial industry with the relevant teams engaged on the specific task by task basis called up on the ability to add value criteria.
We analyse your needs carefully
We know that no two businesses are alike and every client is unique, where each faces their own set of challenges. That is why, we work with each client to develop tailored investment products aligned with strategy advisory solutions based on their specific profile and broader business and/or family objectives. To further that effort, we assign dedicated teams of professionals who specialize in specific industry with more globally respected outside industry experts invited to contribute to each project on the ad hoc basis. Our experts collaborate with organizations and businesses within these industries to help understand and address unique challenges.
---
"...like no other, as market conditions change rapidly, we recognize the importance of speedy delivery and mobilize our resources at once with no compromise on the quality of advice"
---
As part of its private equity proposition to the affluent co-investment community, DPRG advises on comprehensive range of supportive business services for funds, family offices and high net worth individuals. For each transaction, we might help to form effective structure utilizing expertise of our network of legal, tax and audit professionals. We specialize on Mergers & Acquisitions, Private Equity, Venture Capital, Mezzanine Finance, Acquisition of Portfolios, MBO's, LBO's and Distressed Asset Portfolios in our key markets of interest; Our long-standing experience in key industry segments in SE European, MENA, Russia and ex CIS markets has given us an in-depth understanding of financial investors' business models. We act as the advisor of choice for funds and selective investors from the seed capital phase of the projects right through to business development and the final exit. We represent clients investing in buy-out projects mainly in the Real Estate & Hospitality, Banking, Technology and Energy Sectors.
Read more about Corporate Structuring service
Strategy and M&A Advisory
All too often, the operational urgencies of the day distract management from one of its most essential duties, the execution of a well thought-out plan. Let us help you formalize your vision, translate it into a series of measurable actions and engage your team in its execution. Planning is simply the definition of a logical set out actions that will allow you to achieve your goals. Leadership is the unique ability to convince others to execute your plan. Do you recognize the difference between effective planning and game-changing leadership? If so, you understand the organizational power that can be realized when properly managed.
Organic growth vs M&A? What are the Strategic Options in light of the rapidly changing macro and sector environment? 360 Degrees competitors view? We sit together with you and share different side-view analysis on the matters, which might look overly familiar in light of constant internal "clichés".
Read more about Strategy Advisory services
DPRG and its partner network bring together unique hands on experience and track record in real estate sourcing, urbanistic master-planning & development, project management and execution as well as financing in the markets of its focus and expertise.
DPRG employs an agile approach to real estate investing, bringing adequate resources for each particular opportunity. In certain cases, DPRG might elect to set up its own project office to transfer skill and knowledge of local markets directly to the development team.
DPRG's preferred way is to contribute on the project concept, design, marketing and master plan level, summoning elite project groups of world known architects, designers, cost advisors, marketing/product experts and developers to put together "best use" case for either land development or project green/brown field operations.
DPRG relies upon self-developed connections to the best in its class global developers in each product category to add value and set up conditions for unique, top-notch real estate pieces to be successfully delivered to the market.
With its special expertise in hospitality sector DPRG looks "under the hood" of assets operations, to see whether the Free Cash Flow (NOI) might be improved by the virtue of better management and market positioning. To further strengthen the case, asset Leveraged Buy Out with improved operations future disposal to the open market is the designated investment strategy with any poorly managed (underused) property.
DPRG's favorite niche while working with Real Estate is to bring back on track financially distressed or operationally troubled assets, providing either pinpointed mezzanine equity injections to jumpstart deficit/overspent budgets and/or replace/facilitate/address operational issues including altering troubled project counterparty. DPRG works with the banks' real estate loan portfolios to identify non-performing projects and offer tailored "fix-kit" to revive market opportunity. While keeping its GP role in the distressed projects, DPRG commits its own capital to secure operational turnaround case before offering co-investor participation.
Read more about Real Estate services
Proper and tax efficient approach to asset ownership unilaterally prompts for diligent analysis of beneficiaries' individual tax circumstance whether it depends solely on the citizenship or geographical residency. Many jurisdictions nowadays offer second citizenship economic investment programs, allowing free travel as well as alternative permanent residency, effectively changing beneficiary tax status.
For example, The Government of Cyprus has laid out new simpler investment criteria that will enable non-EU citizens to secure Cypriot citizenship. This initiative aims to further encourage international investment in Cyprus by high net worth individuals. It is now possible to acquire Cyprus Citizenship by exception through direct investment in the Republic of Cyprus in the form of individual or collective investment schemes, that invest in "approved" investments for yield, capital appreciation and/or growth.
DPRG helps its partners and co-investors to navigate around different jurisdictions to find the best, individually fit solution and offers a full portfolio of approved diversified investments in different asset classes to choose from to meet the most demanding investor profiles.
Read more about EU Citizenship programs
Wealth & Asset Management
As an auxiliary service to private equity partners and co-investors DPRG collaborates with a dedicated professional team to execute careful financial planning, protect and grow wealth for affluent HNW individuals as well as provide dedicated asset management/liquidity management solutions for Institutional Investors tailored for the specific investment objectives.
With the team's impressive track record (available upon request) and more than 50 years of combined market experience of separate account management, DPRG concentrates on improving it's Alpha generation capabilities and employs the best investment strategies and trading innovations in global fixed-income and equites.
While keeping its long only investment thesis, fundamental lead, combining top-down and bottom up approaches, using modern technical/volume quantitative studies to better identify entry and exit points we magnify results of traditional investment paradigm with comprehensive trading build up. That way we take advantage of regular market inefficiencies and imbalances, putting market volatility to our advantage rather than seeing it as an obstacle, hurting returns.
We aim to keep portfolios turnover low to minimize trading costs, unless provided for market conditions prompting for more intense profit taking, adhering to our disciplined Investment Process and Style.
Our policy toward investable instrument universe is totally aligned with the client's long-term interest to minimize expenses for the management process via taking direct exposure to the either straightforward equity or debt, by all means(where possible) avoiding complex exchange or OTC traded structures like ETFs/Managed Funds, with built in fees and charges. We believe the client ought to pay to one manager only, hence avoid paying fees on top of other fees.
The team's core expertise to professionally operate with the borrowed funds (typically released from the pledged real estate assets) with the absolute return mandate, which requires staying above "the water" on a quarterly basis(keeping maximum portfolio drawdown in single digit number), differentiates it very well from the competitors, managing plain-vanilla, non-pledged cash.
DPRG never engages in business of safe-keeping any clients' assets, but works closely with the largest investment banks and custodians to safely harbor clients' assets with the most reliable financial institutions, constantly making an effort to minimize administrative and brokerage fees, keeping up to the standard its fiduciary duty to the client.
DPRG never compromises its wealth & asset management practice by sharing compensation for soft dollars from brokerages or any other sort of rewards (including funds' trailing commissions), but only earns from the fees generated by client's portfolios for investment management services. That way DPRG is secure from any hints of conflict of interest with the clients' paper assets portfolios.
DPRG never charges any "management fees" for the bare fact of managing client's asset portfolio, as it is quite common in the industry to charge management and success fee. On the contrary, DPRG employs only profit sharing promote structure, where the asset manager starts to get paid after certain client's return hurdles are achieved. That way the manager gets compensated ONLY after the client makes certain money, as this is a proper partner fair treatment approach only possible for DPRG.
DPRG dedicated asset management service for Institutional Clients provides for maximum flexibility and allows for the fine-tuning at multiple objectives: liquidity management for the funds awaiting for a private equity investments capital calls, hard asset equity release funds management and etc.
DPRG through its partner network offers special situations asset management solutions for non-for profit organizations, private estates ("nest eggs"), private trusts and foundations, satisfying certain current income generation needs along with the medium-term and long-term growth objectives.
Read more about Wealth & Asset Management Services